Reston, VA – June 28, 2017 –
The Reston Citizens Association (RCA) welcomes Dennis Hays as President of the Board of Directors. He was elected to replace Sridhar Ganesan, who resigned from the board to serve as Reston Association's At-Large Board Member and Treasurer.
Hays has served on the RCA Board since 2014 and was recently re-elected to another three-year term. In addition to serving on the RCA board, Hays is Chairman of Fairfax Library Associates, serves on the Friends of the Reston Library Board and is actively involved in Reston Runners.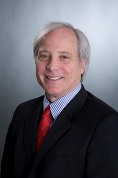 "I am excited to join a proven network of community leaders who are drawn from the heart of the Reston community," says Dennis Hayes, President, RCA. "Reston's founding principles are what drew me to Reston and RCA. As Reston continues to address important issues such as the Planned Residential Community (PRC) zoning amendment, proposals for the new Reston Library and the ever more apparent lack of infrastructure as Reston grows we need to work with the community and build a coalition of voices to preserve the ideals Reston was founded on."
In addition to Hays' election the following board changes occurred:
Moira Callaghan, North Point District, was appointed as vice president;

Joe Leighton, South Lakes District, was re-elected as treasurer;

Nick Georgas, At-Large, was re-elected as secretary;

Connie Hartke, Hunter Woods district, and Hank Schonzeit, Town Center/Lake Anne/Tall Oaks District were re-appointed; and

Izzy Santa, South Lakes District, was elected to the board.
RCA is looking to fill two vacant board seats: At-Large (one-year term) and North Point Director (three-year term). Interested applicants should contact: elections@rcareston.com
About Reston Citizens Association
Founded in 1967, RCA is the only community-wide, non-partisan and action-oriented organization. Over the years RCA has initiated many significant endeavors, including chartered buses for Reston's earliest residents who commuted to D.C. for work, formation of the Reston Accessibility Committee and the Reston Planning and Zoning Committee. RCA has played a key role in the location of Reston's high school and middle school and continues to be an active voice in the development of Reston.