RCA's Reston 2020 committee recently submitted its second report to the Fairfax County Department of Transportation (FCDOT) and the Board of Supervisors regarding the county's latest proposals for Fairfax Connector bus service when Silver Line Metrorail service begins this winter. The County's proposal calls for most Reston commuter buses are rerouted serve to the new station.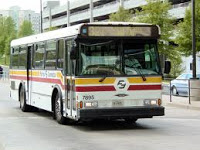 The latest Reston 2020 report, "Reston Bus Service: Good Work in Progress," analyzes FCDOT's April and May proposals. The new report highlights the substantial improvements in the proposed transit plan, notes some continuing concerns, and suggests additional improvements for making it better.
FCDOT released its initial proposals for bus service to the new Silver Line stations in January, and RCA subsequently hosted a public meeting with FCDOT representatives. Reston 2020's first paper, "Building on Reston's Transit Tradition: Enhancing Bus Service with the Arrival of Metrorail," published in February, examined the county's plans and provided recommendations for improvements.

The county released a revised bus plan in April adopting some of Reston 2020's recommendations, including new mid-day and evening bus service to Wiehle Station. The April plan was a major step forward but there were several issues, such as long gaps between peak and off-peak service, which Reston 2020 analyzed in posts on Reston 2020's blog.

On May 7th, FCDOT presented its evolving plans to the Board of Supervisor's Transportation Committee, which reduced but did not completely eliminate the gaps.


The county's final recommendations for Connector bus service likely will be released this week, and reviewed by the Board of Supervisors at its June 4, 2013 meeting.