On August 14, 2013, RCA's
Reston
Accessibility Committee
(RAC) presented its 2013 Universal Access
Leadership Awards at the Rotary Club meeting at Hidden Creek Country Club. The Universal Access Leadership Award
recognizes members of the business community
who have distinguished themselves by making modifications to their premises,
thus creating safe and comfortable access for all customers.
This year's
award winners were Reston Hospital
Center and South Lakes Village
Center, who both completed accessibility improvement projects in 2013. As
RAC Chair Ken Fredgren said, "
Both projects required considerable work,
and both of these community partners entered into the process with enthusiasm
and reliability."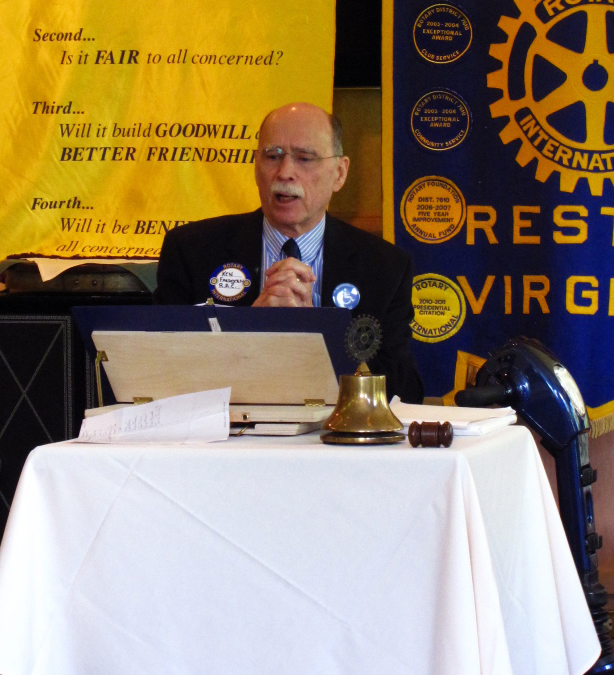 RAC Chair Ken Fredgren addresses the Rotary Club
Reston Hospital distinguished itself by reaching out to RAC in
response to a concern expressed by a community member regarding her difficulty
in opening a bathroom door at the hospital.
Reston Hospital Center Staff responding by testing all interior doors in
the hospital, and promptly fixing those that were too difficult to open.
In response to further suggestions from RAC, Reston Hospital
Center added some accessible parking spaces (APS) and relocated some APS to
more accessible locations, and also added curb cuts, curb ramps with detectable
warnings, crosswalks, and accessible parking signs.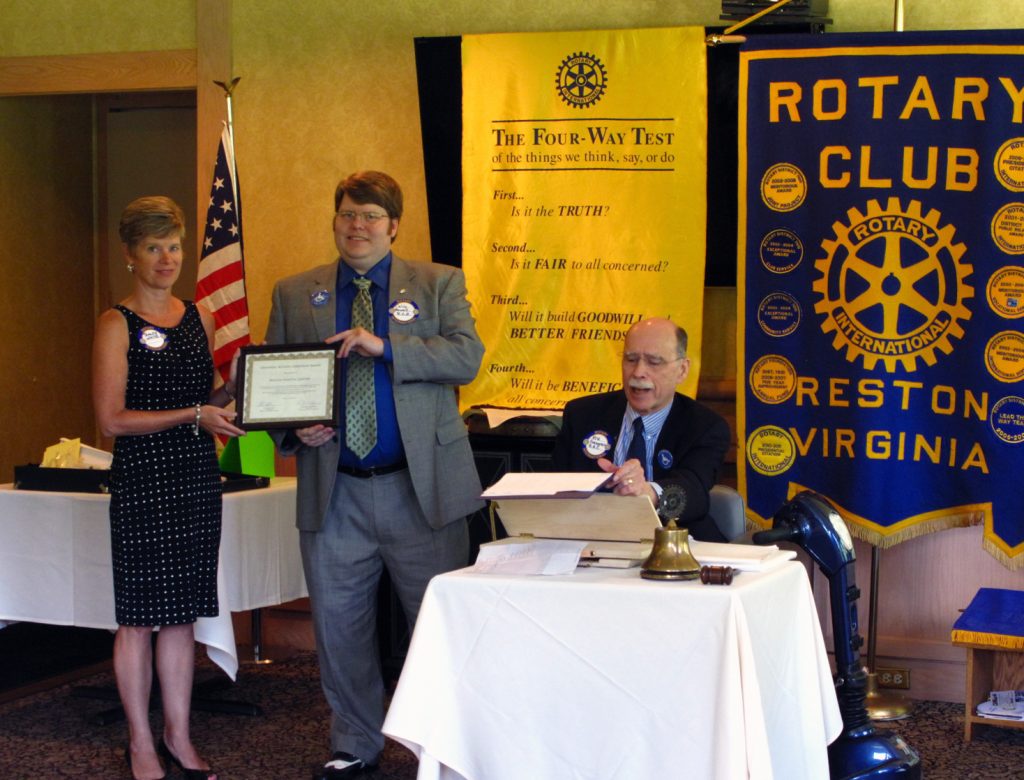 RCA President Colin Mills presents 2013 Universal Access Leadership
Award to Tracey White of Reston Hospital Center, while Ken Fredgren speaks
As Ken Fredgren said in his remarks at the ceremony:
Tracey White, VP for Community & Government Relations at
Reston Hospital Center reached out to us in September of 2012 when she
learned that concern had been expressed by a Reston resident about
accessibility at the hospital. With
Tracey's conscientious shepherding, the
accessible route improvements were finished in April of this year.
The owner and property managers of South Lakes Village Center were
recognized for making access improvements in response to an accessibility assessment
performed by RAC in 2012. Changes made
in response to RAC's assessment included relocated of 3 APS and addition of 4
more, as well as 1 new curb ramp, 2 new detectable warnings, and 2 new
crosswalks. The project began in May 2012 and was completed in January 2013.
Ken praised the management of the village center in his remarks:
The company CBRE manages South Lakes Village Center, and
their representatives, Meghan Connifey and Scott Russo were immediately
responsive to RAC's suggestions of specific accessible route improvements, as
was the owner of the property, whose name we still do not know. But then, doing what is right and just is its
own reward.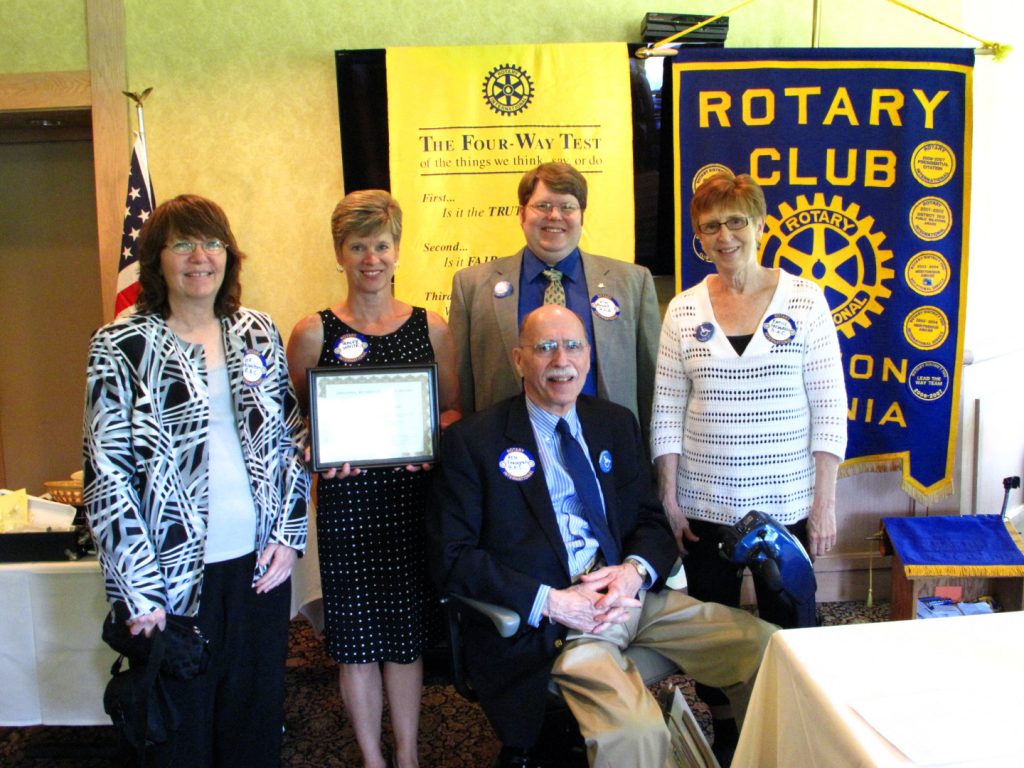 Ken, Colin, and RAC members Lee Albritton (L) and Kathy Fredgren (R)
with Tracey White of Reston Hospital Center, 2013 Universal Access Leadership Award winner
Congratulations to Reston Hospital Center and South Lakes
Village Center, and RCA thanks them for your exceptional leadership on the
issue of accessibility in the community.